Phee Discovers Hot Air Balloons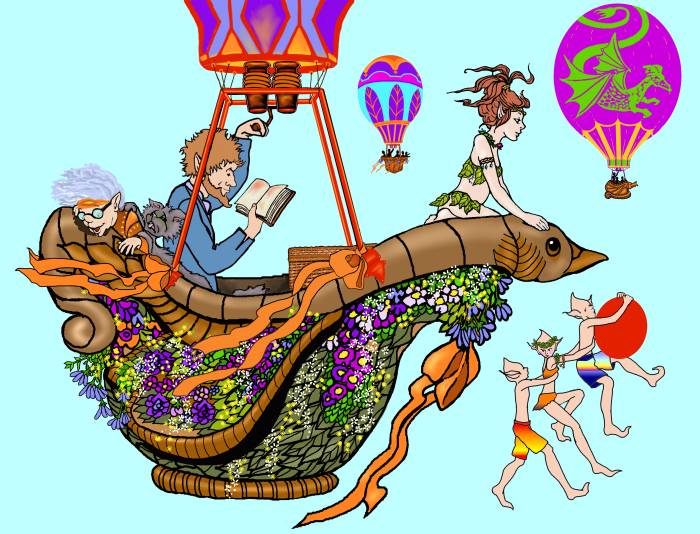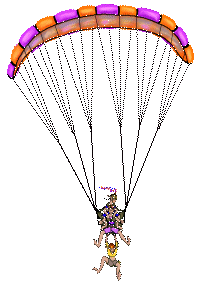 What would your Hot Air Balloon look like? Find the blank balloons and fill in your own design. While you are designing it, imagine where you would go on your flight?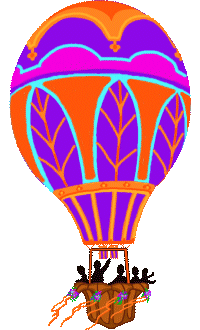 Will you need a map? Look at a map and see how it is made. Make a map for your journey by putting in your starting point and your destination. Imagine places in between that you will see from the balloon. Mark these on your map. Decide how many days your balloon trip will be. What will the weather be like, fair or stormy?
For more information about how Hot Air Balloons work and what they look like there are many excellent sites on the internet. You can also find books at the Library. Sometimes, when you are doing a drawing you might want to research the subject so that your drawing looks like the real physical object. This is good, but it does not mean your drawing has to look exactly like a photograph of the object or that you even have to research it. You can draw objects the way you want them but it does help to know how things work first.
A Hot Air Balloon stays up because the air in it is heated by a burner that is fueled with a propane and methane mix.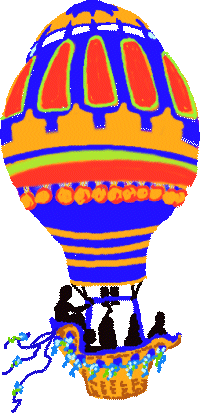 The propane is periodically ignited in a large blast to heat up the air in the balloon. This, of course, is the way the humans do it. Now I am supposing, when you are working in your imagination, your Burner could be anything you decide, perhaps even a short fat fellow with terrible gas who periodically burps and shoots fire out of his mouth.
Sir Max Balloon Coloring Projects

Aquarium fish hot air ballons coloring project Faery fairy tale elfin elvin whimsey whimsy waggery elven wisdom whimsical fairy godmother crone maiden hero tales adventures elf trickster mischief children's playful picture stories child craft crafts project mystical magical weird creatures dragon dragons sea creature mermaid mermaids fish myth myths mystical traditions enchantment faery chronicles origional art for all ages, paint shop pro 7 paintshop