Phee's Wondrous Potions!
We have some lovely potion labels for you to decorate with this year. Just click on any label You like, there are a total of four sheets to print.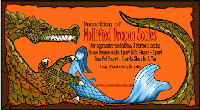 To use the potion labels, find some bottles. You can use jelly and pickle jars or go to Everything for a Dollar and buy some cheap bottles. Next, think about each label and what you could make and put in the bottles that would look like what the label says.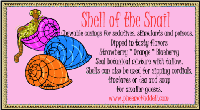 For instance, you can buy some black plastic spiders and slime them or make lime jello(use the recipe for making cut-outs). Put a few of the spiders in the bottle and add some jello, refrigerate until solid and add more spiders and jello. Layer until the bottle or jar is full.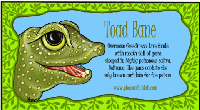 Plastic lizards, frogs, rats, stars and eyeballs(use red jello for these), will work great for other potions.
Fairy Wings can be made out of iridescent paper or use the wings on the coloring pages. Be sure and glitter them prettily.
Jumbie beans are real in the human world but may not be so easy to find. Put some regular beans in a jar with syrup dyed black or red.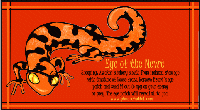 You may have to use your imagination for the dragon scales, come on, you can do it! Use cotton balls for wool of the bat, or collect some of your catís hair balls. Roll the cotton in some of the black dye from the Jumbie beans and then roll in the dirt and the grass or other interesting icky textures.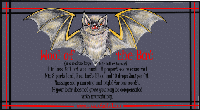 Then stuff them in a jar. Old Crone socks could be an old pair of your dadís dirty gym socks. Use a felt tip pen and make some designs on them. Put glitter in the bottles, bits of herbs, twigs, be creative!
Now, what are you going to do with these creations? Ask for permission (from your parents, of course), to set up a display using the potion bottles. Look at the drawing above for ideas about other things you could put in your display. Your mom may have a mortar and pestle.
The mortar is a heavy bowl to put herbs or others items that are to be crushed.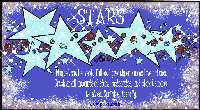 The pestle is the crusher. Dry ice makes a great effect. Be sure there is a magic wand or a staff somewhere.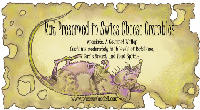 Heavy old books, eggs(fake or real and hard boiled)can have designs painted on them, a skull, candles, spider webs and spiders, a rat running around (well, pretend!)..........wizards and witches are not particularly neat but they are orderly, there is a difference.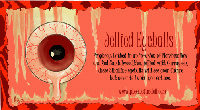 This display could be set up at your front door where you hand out treats. You might have another idea of your own for how to use the labels, have fun with them. If you have any questions, feel free to email me. I always answer if you include an email address. Have a wonderful, happy and safe Halloween. I will be keeping an eye on you.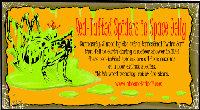 Your friend, Phee McFaddell