Putting Together
The Triple Decker Valentine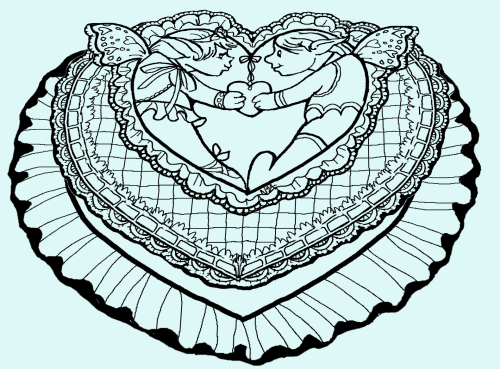 Getting Started:
There are just a few steps and a few tools you will need. You will need to print the VALENTINE on heavy card stock. Then you will need something to color with, along with scissors, and glue.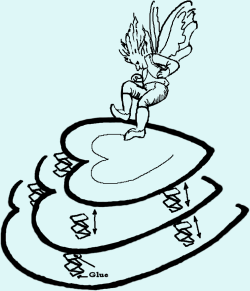 Card Stock:
Print the valentines on heavy card stock, we used 110 lb.. If you do not have card sock then print out the valentine to color on regular copy paper, and glue to any heavy paper.

Accordion pleat the thin strips. Starting with the bottom heart glue 4 pleated strips inside the edge at equal distance around the heart. Be sure the pleated strips will be under the next smaller size heart. Glue the top of each strip and attach the next size valentine. Then do the middle top and attach to the top valentine.

Small strips of two sided tape can be used to attach the pleated strips too.

Try out your own ideas using the pleated strips to make a raised Valentine. You could use lacy doily hearts and pictures out of magazines. Or draw and color your own pictures.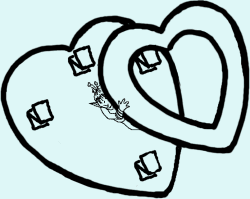 The Double Decker Valentine
Cutting out the center of the top valentine lets you look down into the next layer. Use the valentine fairy or fill in your own words or drawing. Be careful that your pleated strips always stay under the uncut part. It does not matter if they show a little. You can also make thinner strips. Experiment and be proud of your efforts!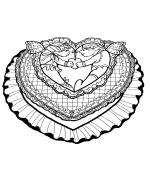 Three Layered
Valentine Card

Two Layered
Valentine Card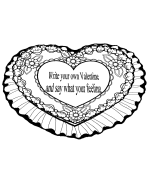 Two Layered
You Fill In