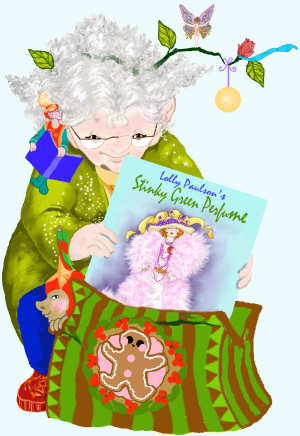 Hello Again!
My old everlasting satchel is brim full of these new Lolly Paulson coloring books just waiting to be sent off to you for Holiday gifts or because you would like one for yourself. Now, this is a book that can be read and enjoyed without ever coloring in the black and white illustrations, because this is what they truly are, some fine drawings worthy of simple viewing pleasure.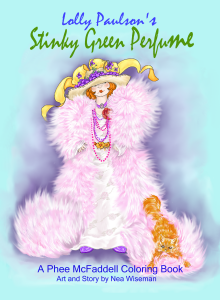 We are asking that if you are interested in making a purchase of the coloring book for the holidays or a Christmas gift that you do so soon for we have no magical way to deliver to humans and must depend on the snail mail services to get the book to you. Lolly will make a great gift for any one of your friends.

Follow this link to Lolly's Market Page for this special gift for all your young ones the and the more sensitive or artistic among us.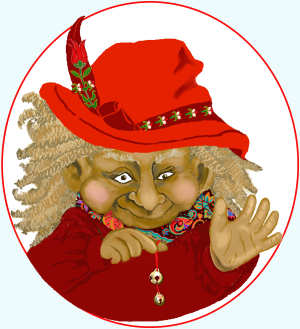 Myrtle Mayhap's Christmas Crafts!
We would like to thank our dear Myrtle Mayhap for her gingerbread designs featured this month in the craft section of our website. (You can read a story told by Myrtle in Tea Party Stories titled, Snail Slime Tea and Toadcakes).
As you may know Myrtle is the many times great granddaughter of the fabled Gingerbread Witch whose gingerbread houses and gingerbread people made her very famous. Myrtle has given up the Mayhap tradition of using real people-(uh, excuse me!), I mean gingerbread to make her creations and trying out many new and different crafty mediums.
She hopes you enjoy the designs and find new ways to use them, although the templates can be used to cut gingerbread cookies.
Myrtle thought you might admire her newest hat from the Abused Witch's Thrift Shoppe. It was rather tattered and dirty when she purchased it but with a wee bit of creativity she has turned it into a creation worthy of the Red Hat Society.
Myrtle sends along a wish for the Best of the Season and Good Cheer to All.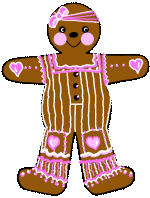 There are many new holiday crafts
and coloring pages now up on the website.
Templates for the gingerbread designs,
to color, sew, or make cookies.
Templates for small stockings
that you can make out of paper
or felt and decorate to fill with treats
and a gift for a loved one or
a friend or just color in.
A box template
to make your own design
and a box already colored
to cut out, fold and
glue for a gift.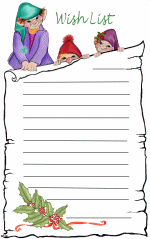 A Wish List
to color in
or a Wish List already colored
to stick on the fridge
with all your
hearts desires written in.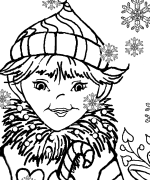 There are new coloring pages
and you will find,
when you read the story below,
some new coloring pages featuring
Lolly and her friends.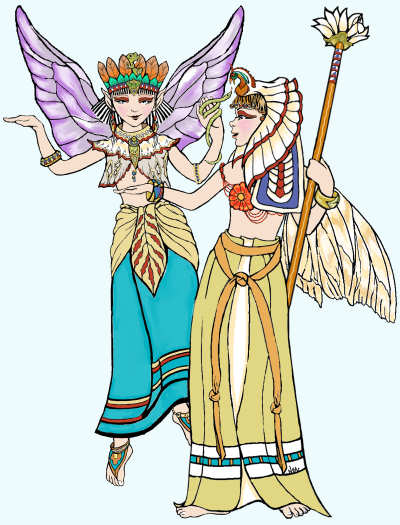 Lolly Pretends
Adventure in Egypt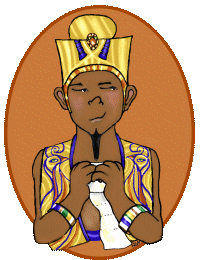 In school, Lolly's class is studying Egypt, so Lolly is dressed in her pretend Egyptian costume, made up from the old clothes in the attic. In costume she becomes The High Priestess, Teti Ferini. She is very angry because the High Nerd Googlefet, aka Jimmy the Jerk has come out through the hidey hole of his tomb and mummified her pet bear..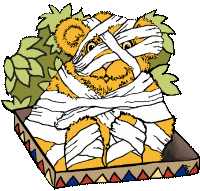 The Priestess Teti knows that Googlifet has done this foul deed to her on purpose. She wonders, is it because the High Nerd secretly loves her, as her mother says? Or is the reason deeper and more sinister, like an ancient curse coming down through the line of the fathers to haunt them forever?
She can hear Googlifet's loud raucous laugh rising up from the death place as she prepares the snake she intends, at first opportunity, to kill the orange cat with. The cat was supposed to be in the sarcophagus, instead he is taking a nap on the back porch.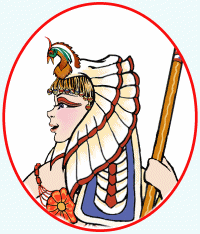 Lolly heaves an exasperated sigh and drops the snake rope, muttering to herself. Every time she has to stop her pretend play she becomes Lolly again and she can't remember where she left off.
Lolly found her cat, Cinnabar, "Cinnabar! What are you doing? I am trying to have a play and you are one of the main characters. I should have used my stuffed lion instead of you!"
Cinnabar opens one eye and shoves his nose under his paw. Lolly tries calling him with her sweet voice but Cinnabar just yawns. Suddenly with a lurch and a squeak, he scrabbles around like a flea has bitten him. The fairy Knots has just pinched him and is glaring at him. She and Faraday are dressed up in costume too and want to get on with the pretend. Cinnabar quickly jumps off the porch, running after Lolly.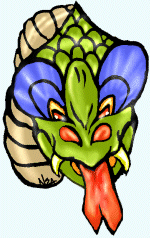 "Good Kitty!" Lolly picks up the rope again and hides it behind her back, the way she does when she has a special treat. Cinnabar begins to purr and mince up to Lolly. As he is just about to her feet, she suddenly becomes the High Priestess Teti Ferini again and swings her giant rope snake up into the air, commanding, "Aspirin, attack!"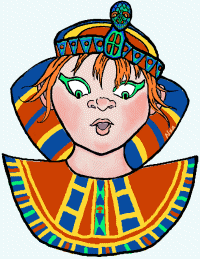 The result is not exactly what Lolly intended. She has never seen her cat, Cinnabar puff up and snarl like that before. She watches in horror as Cinnabar attacks the fake snake and chews off its face, then with an arrogant swish of his tail he stalks away into the back of the garden.
Somewhere close by Lolly thinks she hears laughter, so tiny a sound it might be little bells. She has heard it before when one of her pretends goes awry and wonders what it is. Whatever, it sounds like laughter and that makes Lolly blush miserably and she gives up her pretend.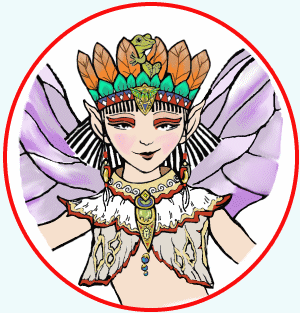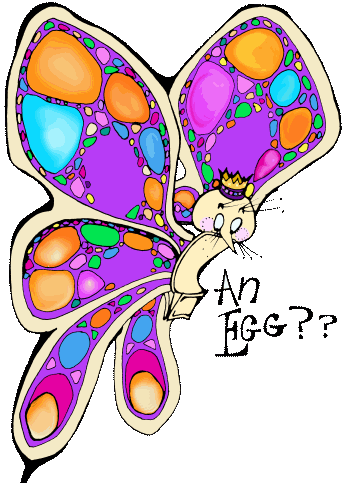 Angel Lightfoot and Other Stories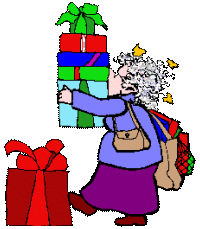 Remember too, our dear
Angel Lightfoot trying his heart out to find the owner of a plain old white egg on Christmas Eve. All the illustrations in this story can be colored.

Then there is me, in Phee's Remorse telling about overextending myself with a credit card and that pig of a cat, Wart over indulging in all the sweet stuff. For just a good winter's tale read, The Bride of Winter or color her picture.
Now I am hoping we have given you some fun for your holidays and we hope there is much more in store for you from other sources, such as a rather large elf with a red hat and suit. Remember to have your Wish List out where it can be seen.
Phee McFaddell and all her Whimsical Realm wish you,
Happy Holidays and the Best New Year Ever!
Our hearts will be with you always to help keep your heart full of Wonder, Creativity and Joy.
Lolly and her friends will also be appearing on our website, PheeMcFaddell.com as a regular contributor, using her imagination of course!

If you wish to purchase the coloring book click here at
Phee's Market Place