Halloween Costumes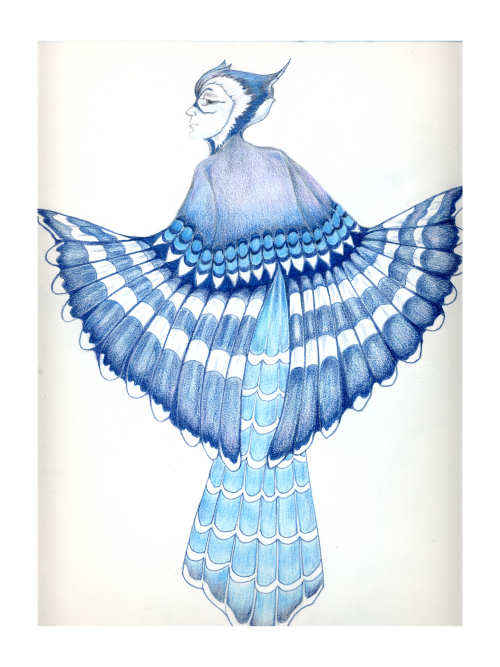 This costume was inspired by a photo of a Blue Jay whose penetrating eye seemed to say to me, well aren't I just the most beautiful creature you have ever seen? Yes! I responded. I want to dance in your feathers! Float down the street, my wings lifting in the crisp fall breezes. View the world for a short time hidden behind the illusion of birdness.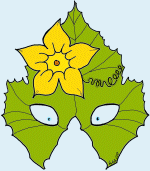 How fortunate we are to have the opportunity to try on different masks, to be magically powerful or physically strong, to have fairy-like grace or be wicked scary, or an alien or angel. It is obvious that some of us never quite outgrow 'dressing up', even those who will not admit that their Tour de France bike riding outfit really does enhance their self image and therefore their speed, or dramatic make-up, green hair, and nose rings do send the message that we are in protest. Click the mask or here for the New Halloween Pages.


Our Fall story is about a man who liked to dress up as a Vampire and got a little too identified (with the help of a witch), with his Vampire costume. Best to be careful when going out Trick or Treating to stay away from witches and have a care! Not all witches are ugly with warts. Click the image or here for the "Sugar Vampire Story".


Halloween Coloring Pages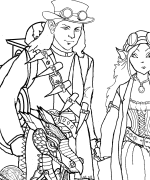 The VC Crew
Coloring Page

Blood Drop
Coloring Page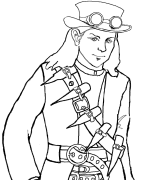 Frost
Coloring Page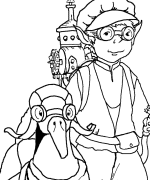 Wee Willy
Coloring Page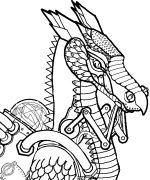 CLAWS
Coloring Page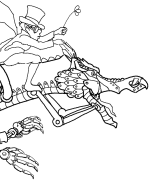 The Melee
Coloring Page


Professor
Coloring Page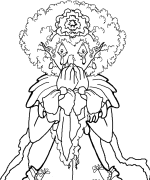 Willamette
Coloring Page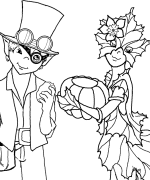 Snail & Nessa
Coloring Page


Little Crow
Coloring Page

Satchel
Coloring Page

Fritter
Coloring Page


October 10, 2009 This weekend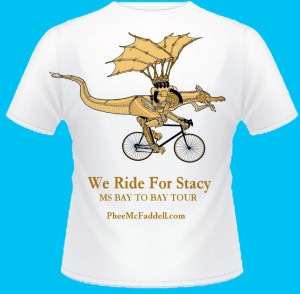 We will all be wearing our new logo T shirts (CLAWS has kindly loaned his image to this), as Phee is sponsering the ride, along with our our many generous friends and family, we thank everyone for their help as all three of us have exceeded our fund raising goals.
There is still time to donate to this worthy cause! Click here to find out more.



The MS 100 Mile Bike Ride.


Marshall, Daughter Kim, and her Husband Terry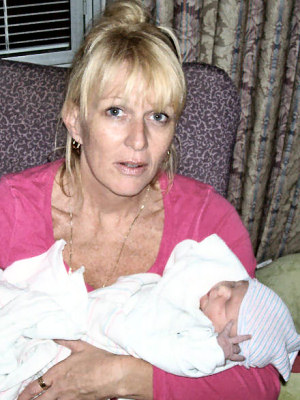 Stacy and her Grandson Sam One of our daughters, Stacy has Multiple Sclerosis. It is a terrible disease that for some unknown reason causes the immune system to attack the insulating cover of the nerve cells in the body. This damage creates havoc in the electrical signals that are transmitted to the body's organs, muscles and functions.

There is no cure at present and we as a family are exploring every way available to help Stacy. One way is a 100 mile bike ride to help raise money to cure MS. Marshall (the wonderful webmaster of Phee McFaddell and my husband), and other members of our family are now in training for the ride. Each person who participates must be sponsored with $400 in donations. So please help us by donating to this worthy MS research and sharing our prayers for Stacy, who is now having to undergo chemotherapy to try and stop further damage to her body.

Information about how to donate can be found here.



Nea Wiseman is now on Facebook






Cards and prints from the World of Phee
all from artist Nea Wiseman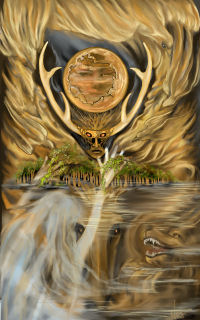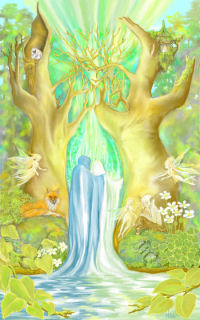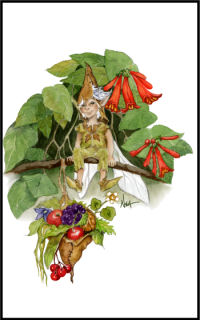 Phee's Market Place
Main Menu